Hangar Flying, True Stories of Flying...
and Maybe a Little Embelishment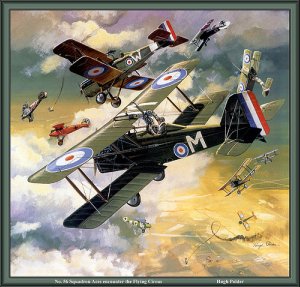 Hangar flying is an important pastime in a pilot's life. He can tell how it was or at least how its supposed to be. He can listen to other pilots to get the real facts about a flying issue.
Sometimes you just need to get away from trying to make the perfect landing. You may be dead tired from doing weight and balance calculations. Sometimes you just want to be entertained.
There is no shortage of incredible stories among pilots. On any given day if you get two or more pilots together you will get an exchange of aviation adventures. Flying stories seem to come out of thin air, maybe that's why they are "flying" stories, ha!
If you have a hangar tale, let us know about it. We want to find the funniest and most original flying stories out there.
Hangar stories abound, tell yours here! Click here to tell your tale!


---
---
---
---
Have A Great Flying Story?
The funniest tale of flying is out there somewhere. Add yours to the list and let us laugh with you, maybe at you but whatever get your story told!