Sport Pilot Instructor and Passionate About Flying!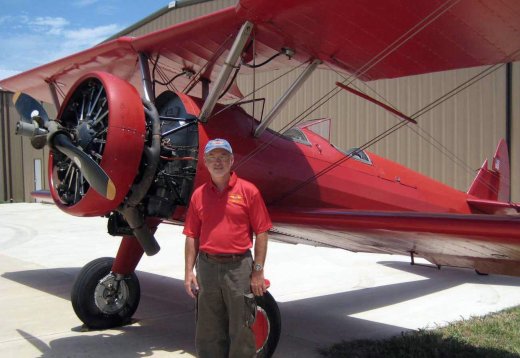 My name is Kenny Grisham and a Sport Pilot Instructor is not what I set out to be. I have been flying as long as I can remember. My Grandparents used to pick me up in Fort Worth, Texas in their Cessna 140 and fly me back to Waco for the weekend. I thought everyone did that.
I come from a fairly long line of pilots in the family. My great uncle started flying for American Airlines in 1937. He used to fly down to visit on a Sunday afternoon. My grandparents had bought enough land to put a 2000' grass runway next to their house. Jake would fly his tiny Mong biplane down and visit for an hour or two and fly back to his house about 50 miles away.
My dad flew before I was born. He soloed a Piper Cub in 4 hours. He went on to join the Air Force, not as a pilot but as a flight engineer. He continued to fly and teach flying on the side. At the end of his flying career he had over 8,000 hours in instruction to who knows how many students.
My dad made his mark in the construction and income property business which afforded him the means to really enjoy flying in a big way. I owe most of what I do in flying to him. He taught in a Citabria, which we still own, and several other aircraft.
It wasn't until he bought a 1943 Stearman biplane that I really got enthused about flying. One ride in that and I had to finish my rating. He went on to buy an RV8, a 200hp, fuel injected, constant speed prop fast plane, a Smith Miniplane, one of my favorites, a Revolution II and lastly an Aeronca Champ that I am teaching in.
Again, a Sport Pilot Instructor was not one of my goals. I just got to where I was flying nearly everyday and needed to support my habit. I set out to get a Private CFI certification but the expense was greater than I could afford. As a Sport Pilot Instructor I could get it with my hours and a few written tests and a checkride.
So that's how I got here. I have been a Sport Pilot Instructor for nearly two years and teach tailwheel transition and do BFRs for sport pilots. I am also the President for EAA Chapter 59, one of the most active chapters in the country. EAA Chapter 59 Website Life is tough for me. We built a house on the same land that my grandfather put the runway on behind my parents house. We now have two runways. So when I fly, first, I have to walk all the way down to the hanger. Then I have to decide what I'm going to fly and actually pull it out and fly it. So many decisions.
If you're looking for a Sport Pilot Instructor or need tailwheel transition training or just want to talk flying, give me a call or drop me an email, I'd love to talk with you. 254-749-5490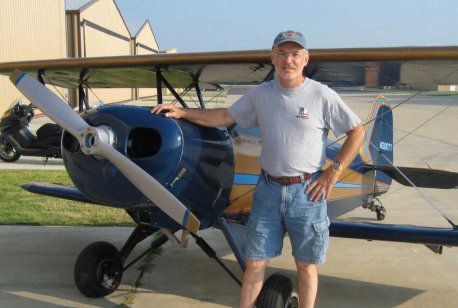 ---
Sport Pilot Instructor top of page