Pilot Headset Review
Model PA-2170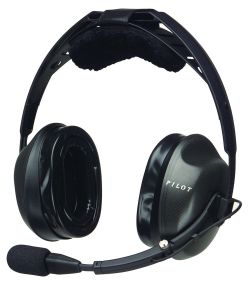 The Pilot Headset model PA-2170 is the set that I wear almost everyday. It is all plastic. Plastic cups, headband and microphone boom.
This set is one of the lightest around. At 10.9 ounces you will have a hard time finding one lighter. Most of that can be contributed to the all plastic components. Even though it is all plastic, it does seem to be very well constructed. We have had a pair for about 10 years and the sets have held up well.
The headband supplies a minimal amount of pressure and I find that it could do with just a little more to seal out all of the ambient sound. Passive noise reduction is around 26db, lower than some of the ANR sets. I find the noise reduction more than adequate in several different aircraft.
The boom mic has a rigid boom with a short flexible end at the mic. The boom keeps the mic in the right place and the flexible end allows fine adjustment. The end also slides in and out about 3/4 of an inch to provide additional length to get it right in front of your mouth if necessary.
The original ear pieces were "leatherette" covered foam. These were fine for short trips but on long flights, created a pressure point on my glasses to the point that they were very painful. We replaced them with temper foam earpieces and they became a much better headset. I would say the earpieces are what brings me back to these every day.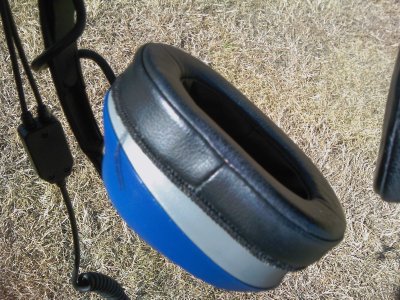 The only other complaint I have had about this set is the cords. After a few years the cord sheath or cover began to crack. Once it started in less than a year most of the sheathing fell off. I contacted the manufacturer about it and there suggestion was for me to buy another set of cords to the tune of about $50 each. This may have been a materials issue at the time of manufacturer, but my are now replaced.
Current retail cost is $195. I would consider these a very good set and well worth the price.


---
Aviation Headsets Buyer's Guide
---